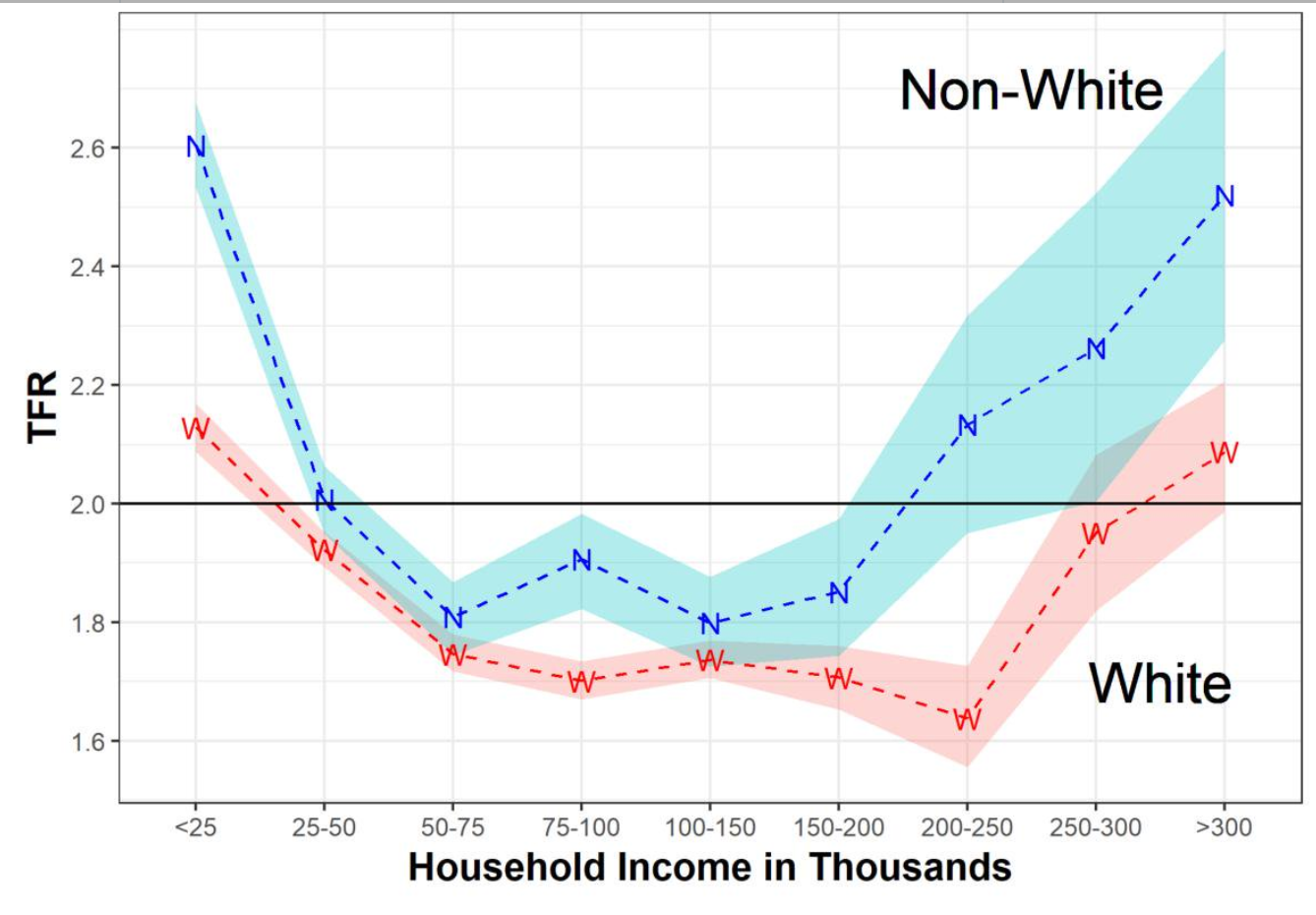 From an academic paper, excerpted
here
.
So the only white women having two kids are the poor and the super-rich. And by super-rich, this presumably means having super-rich husbands. High-earning women usually don't have kids.
Replacement is a Total Fertility Rate of about 2.1 kids per women.
The middle class is also economically less viable. In California, only the super-rich can afford to buy homes. The poor sometimes get subsidized housing. College has become affordable for the rich and the poor, but a huge strain on the middle class.