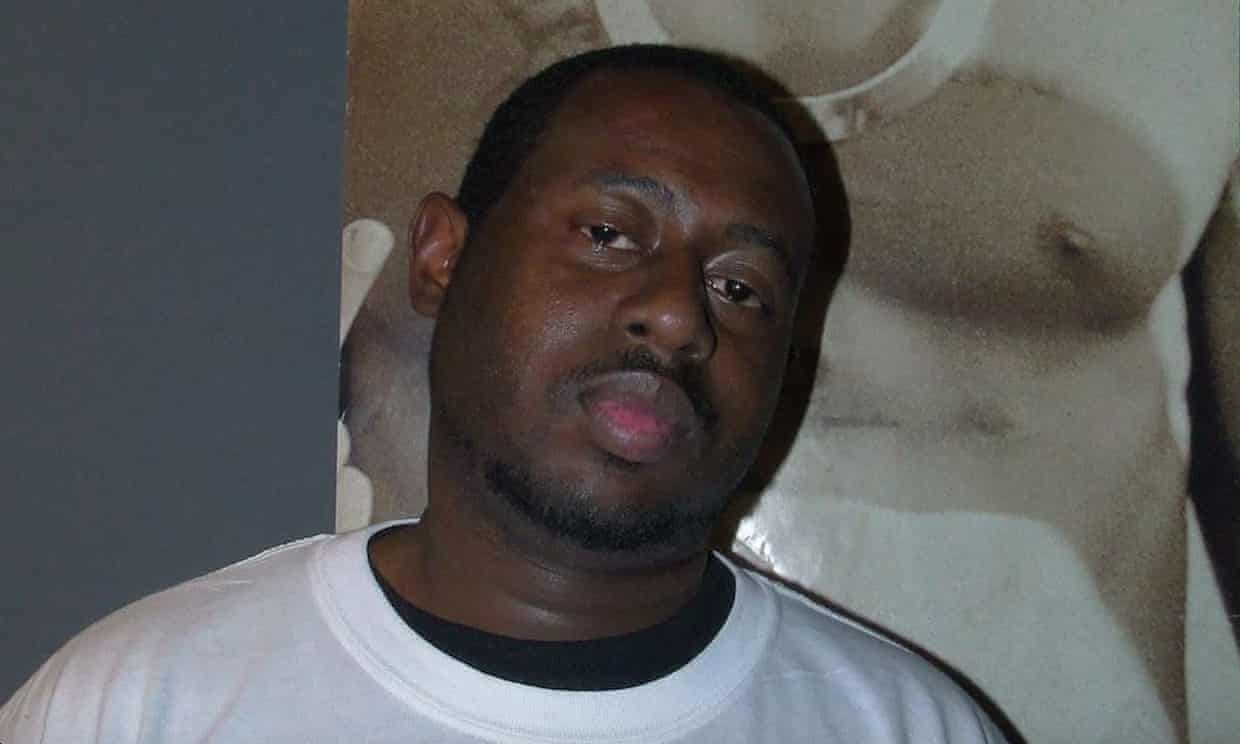 I am all for exposing and prosecuting child predators, but what do you expect in this situation?
A 17-year-old boy tries to go out on a data with a 15yo girl he met on the internet, only to discover that he had been set up by a large 40yo Black man vigilante who falsely accused the boy of being a pedophile and started to beat him up by punching him. The boy used a gun to defend himself.
The London Guardian reports:
A man who gained a sizable social media following by posing as a child online to lure out alleged sexual predators was shot to death late last week during a confrontation at a restaurant in Michigan.

Two men have been arrested in connection with the killing of 40-year-old Robert Wayne Lee, also known to his followers as Boopac Shakur.

Lee and friends would pretend to be a 15-year-old girl, make contact with adults suspected of being interested in sexually abusing the child, and arrange to personally meet those online users.

He would record videos of the online conversations and the subsequent in-person confrontations. Lee would then post those videos on Facebook and Instagram pages, which had tens of thousands of followers combined.

On Friday night, he met two teenagers – one age 17 and the other 18 – at a restaurant in the community of Pontiac, about 30 miles (48.2km) north-west of Detroit, according to the local Oakland county sheriff's office. Lee punched one of the teens after accusing him of being a pedophile, the sheriff's office said in a news release.

The younger teen pulled a gun out, and the older one armed himself with a knife. The 17-year-old then shot Lee several times before both of the teens fled the establishment.

Lee was brought to a hospital, where he died, the sheriff's office news release said.
Boopac Shakur claims to have exposed 132 child predators, but the legal record is rather thin.
Bouchard told the Oakland Press that Lee's videos had led to four arrests, including a corrections officer at the local jail. But Bouchard said his agency did not advise or coach Lee, who was neither credited in the police reports resulting from the arrests nor called to testify about his methods.
Only 4 arrests out of 132? Even those appear bogus, as they had to conceal the entrapment info just to get the arrest. Boopac Shakur appears to be the criminal. He should not have been going around beating up innocent teenagers. He finally got his comeuppance.
Perhaps you are going to tell me that the age of consent in Michigan is age 16, and the 17yo boy may have had some lewd thoughts about the nonexistent 15yo girl, and if the girl had been a real girl, he might have made amorous advances. Yeah, maybe. Like a million other 17yo boys.
There are a lot of online comments in favor the vigillante. Why? Am I missing something here? I think the sheriff also has come culpability, as he appeared to be encouraging this thug to beat up teenagers. If you go around beating up innocent teenagers, then one might retaliate.
Trevor Bauer was one of MLB baseball's best pitchers, until he was kicked out.
Bauer struggled during the 2019 season, both with Cleveland and with Cincinnati, but he followed this effort with his first Cy Young Award during the 60-game 2020 MLB season, becoming the first Reds player to win the award.

A free agent after the 2020 season, Bauer signed a three-year contract with the Dodgers in February 2021. He led the league in both strikeouts and innings pitched through July 2 but spent the rest of the season on administrative leave imposed by MLB as they investigated sexual assault allegations made against him, which continued into the following season. On April 29, 2022, the league announced that Bauer would be suspended for 324 games as a result of their investigation, which was later reduced to 194 on appeal. The Dodgers released him on January 12, 2023, rather than restoring him to the active roster.
Now it turns out that
the accusations were 100% false
. The woman learned of his wealth, and was doing a shakedown.
So why was he kicked off the LA Dodgers? There were never any serious charges against him, and her story had many holes. The MeToo crowd says to believe all women, but most of these stories have turned out to be false.
Just watch Trevor Bauer's 4-min. video on Lindsey Hill's Concealed Texts Finally Exposed. Amazing. He was fortunate to have the money to pay top lawyers, and to get phone evidence of her scamming him. And that his legal dispute allowed him to publicly explain his innocence.
There is currently a case before the US Supreme Court on whether men should lose their constitutional gun rights if a woman makes an accusation that results in a protective order. These orders are almost always granted, although one was denied against Trevor Bauer. Apparently it was obvious to the judge that the accuser was lying.