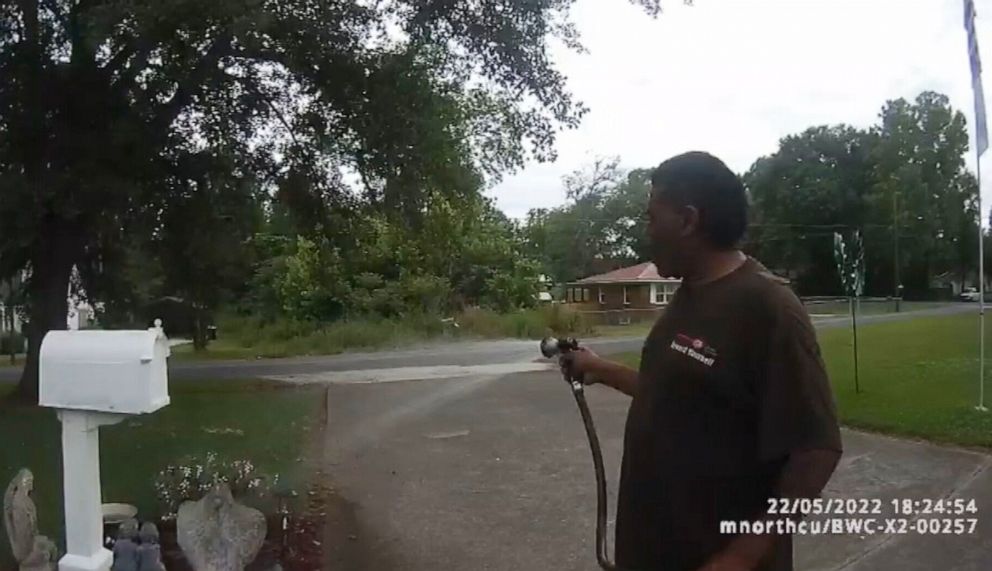 I have been looking for examples of American Blacks suffering some racial injustice, but I cannot find any.
ABC News reports:
A Black pastor who was arrested in May after a neighbor reported a "suspicious person" in a yard watering flowers, said he is considering filing a racial discrimination lawsuit against his local police department.

After returning from his church's Sunday service, Pastor Michael Jennings of Childersburg, Alabama, said he was doing a neighborly deed -- watering his out-of-town neighbor's flowers on May 22, 2022 at their request -- when a woman down the street called police to report a suspicious person and car.

The neighbor who called 911 said she did not recognize Jennings at first, according to body camera footage released this week.

When responding to the call, police asked Jennings for an I.D., the video depicts.

After he refused, claiming he wasn't committing a crime, police arrested and charged Jennings for obstruction of governmental operations. ...

Harry Daniels, the pastor's attorney, said he and his co-counsel plan to file a federal discrimination lawsuit against the Childersburg Police Department on Jennings' behalf. ...

The charges against Jennings were ultimately dropped, but he said the traumatic memories still linger.
This is a national news story, and he has now filed a discrimination lawsuit.
Why didn't Jennings just explain himself, as a White man would? A neighbor identified a suspicious trespasser, and the cops were checking it out.
You are probably thinking: You don't understand because you are a White man, and you have never been hassled in the way that Blacks commonly are.
Actually, I have been hassled worse than this many times. Just in the last week, I had a police woman demand to search my house, in response to a bogus call.
In my opinion, she had no legitimate grounds for hassling me. She had no search warrant, and I was withing my constitutional rights to refuse to talk to her or cooperate.
I decided to cooperate. She was not my enemy. She was just trying to do her job. I am annoyed at the Karen who generated the bogus report.
I could tell dozens of stories of being hassled for no good reason. If this is Jennings' worst story, then I have been hassled ten times as much. Or more. Why is this jerk's whining a national story and grounds for a lawsuit, when he is treated must better than I am?