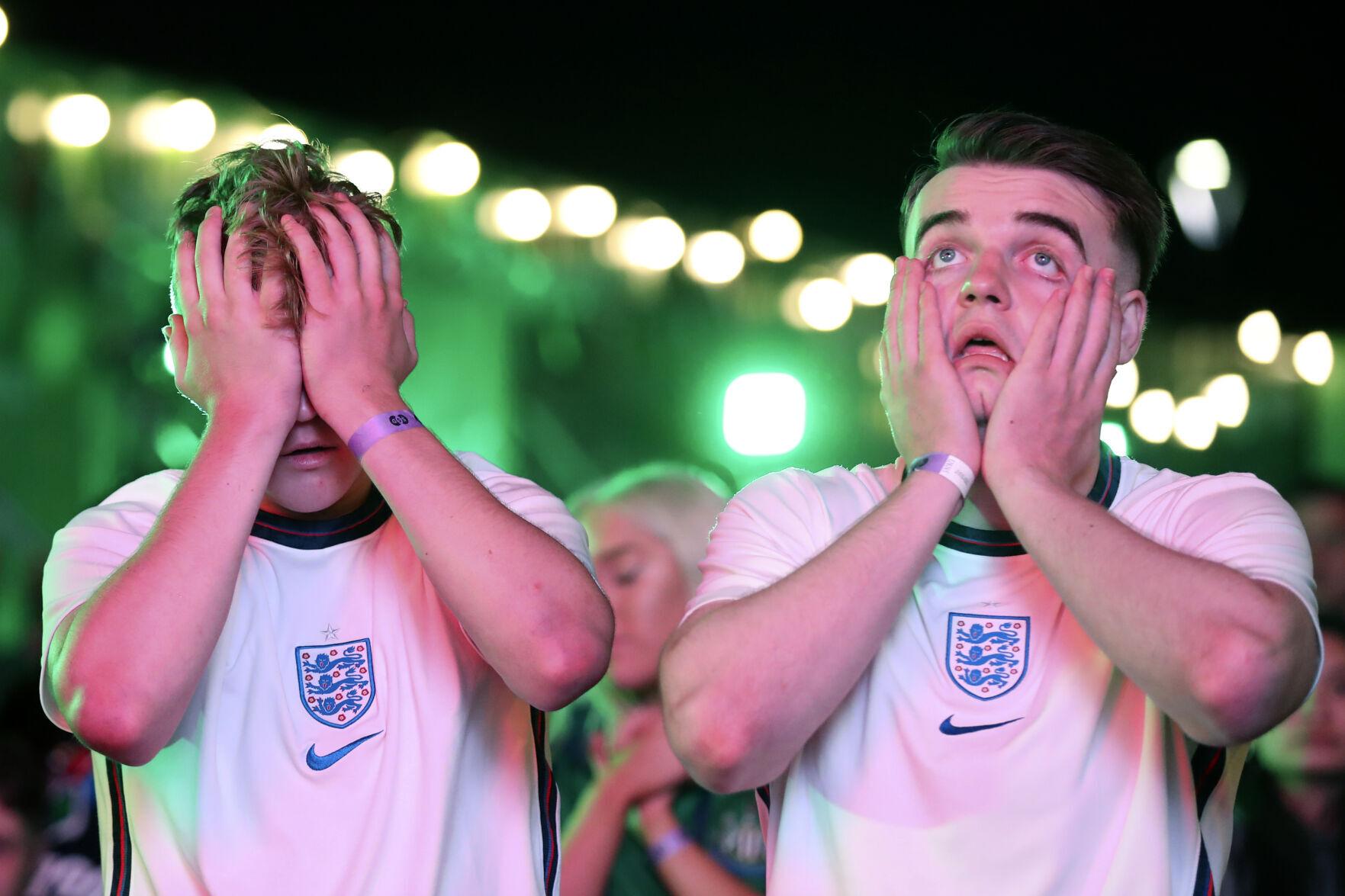 England just played the final game for the European Cup soccer championship. England has not won in decades, even tho it is supposed to have the best pro teams.
The game was tied 1-1 after regular and overtime, and went to a penalty shot shootout. Players should score on these about 80% of the time. The first 2 shooters for England were White, and scored. Italy had a team of Italians, and missed one.
At this point, it appeared that England was very likely to win the match, and the championship.
Then England used 3 young Black players, and they all missed, thereby losing the title.
The diversity lesson was a big flop, as Italy won the Cup, and it was the only truly national team, with no imported Black players.
It appears that the England coach was under orders to show off its diversity by letting a Black player get the glory of kicking the winning goal. The choice was bizarre, as no one else thought that these Blacks were the best kickers. A couple of them had even been sitting on the bench as substitutes. Supposedly, the match was supposed to help redefine what it means to be English.
The fans are obviously unhappy, but they are being blackballed for expressing their disappointment:
LONDON (AP) — U.K. Prime Minister Boris Johnson says the government plans to ban anyone guilty of online racist abuse from soccer matches as authorities continue to respond to the lawlessness connected to England's loss in the final of the European soccer championship.

Johnson on Wednesday told lawmakers that it was time to act after three Black members of England's national team were targeted by racist abuse on social media after they failed to score during the penalty shootout that sealed the team's loss to Italy on Sunday night. The government plans to add online racism to the list of offenses for which fans can be barred from matches, he said.

"What we are doing is taking practical steps to ensure that the football banning regime is changed so that if you are guilty of racist abuse online on football, then you will not be going to the match," Johnson said during his weekly prime minister's questions session. "No ifs, no buts, no exemptions, no excuses."
Britain (aka England, UK) has no written constitution, so fans have no constitutional to trash talk sports losers.
There are a bunch of law professors who have holding secret Zoom meetings to rewrite the US Constitution. You can be sure that they would eliminate the right to sports fan trash talk.
I mentioned that Evanston Illinois is paying race reparations, and now this lawsuit documents how its public schol have an anti-White curriculum, possibly in violation of equal opportunity laws.
For a defense of teaching this racist/anti-racist nonsense, Ibram X. Kendi (born Ibram Henry Rogers) has written an essay in Atlantic magazine.
In February, in The Washington Post, he wrote that I think that "any racial gap simply is racist by definition; any policy that maintains such a gap is a racist policy; and — most debatably — any intellectual explanation of its existence (sociological, cultural and so on) is also racist." But nowhere have I written that the racial gap is racist: The policies and practices causing the racial gap are racist. ...

In How to Be an Antiracist, I define racial equity as a state "when two or more racial groups are standing on a relatively equal footing." I proposed that an example of racial equity would be "if there were relatively equitable percentages" of racial groups "living in owner-occupied homes in the forties, seventies, or, better, nineties." By contrast, in 2014, 71 percent of white families lived in owner-occupied homes, compared with 45 percent of Latino families and 41 percent of Black families. That's racial inequity.
It appears to me that he is saying that any racial gap is a racial inequity, and any policy that fails to close the gap is racist.
Of course there will be such gaps in any free and diverse society. Only a radical Communist govt could hope to close those gaps. Human nature is such that differences arise.