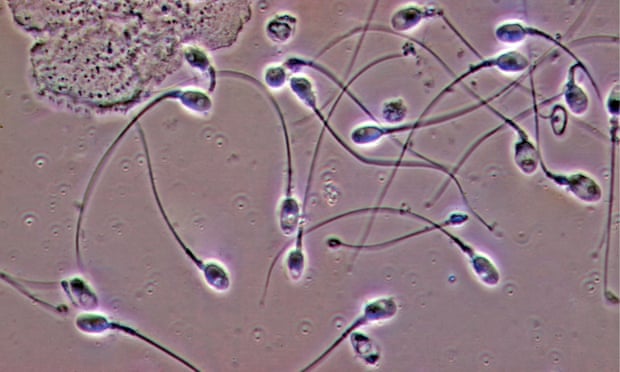 Britain's lesbians have heavy demand for sperm donors, so a national sperm bank was created. The London Guardian
reports
:
A year after it was established, Britain's national sperm bank has admitted it has only nine registered donors ...

The UK's national sperm bank, funded with a one off award of £77,000, was set up a year ago as a partnership between the National Gamete Donation Trust and Birmingham Women's hospital, to counter a serious shortage in sperm donors in the UK.

Rules on anonymity for sperm donors in the UK were changed in 2005 to allow any child born after that time the right to trace their biological father when they turned 18. ...

Demand has shot up from same-sex couples and older women wanting children. ...

In some clinics, particularly in London, one-third of the patients are now same-sex couples, Witjens said. ...

In the 2013 research, the HFEA found imported sperm has steadily increased year-on-year to meet the rise in demand and formed almost a third of new registrations, mostly from the USA, followed by Denmark. ...

Donors receive just £35 per session but Witjens said better advertising was key, not giving donors more money: "We might get more donors if we paid £50 or £100 per donation. But money corrupts. If you feel you can make £200 a week for four months, you might hide things about your health."
Do the American and Danish sperm donors know what British law can break anonymity?
Obviously men do not want to give nearly free sperm to lesbians to have a screwed up fatherless kid who will come back to haunt them 18 years later.