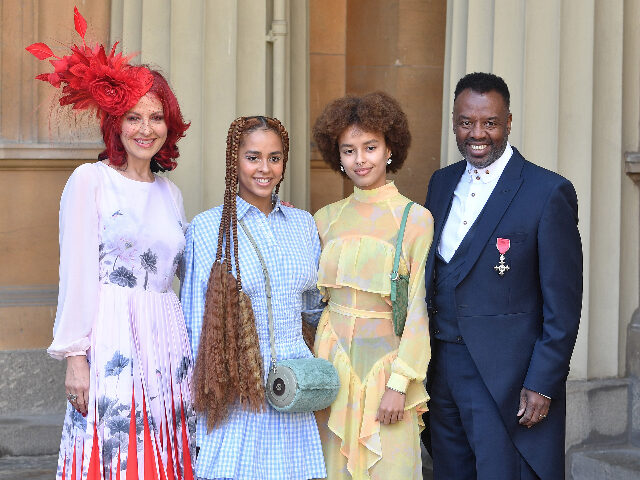 Breitbart reports
:
British celebrity couple Carrie and David Grant have claimed that three of their four children are transgender or gender "non-binary," with one of them coming out as trans at the age of ten.

Their revelation adds to the growing list of celebrities who have transgender children, including Charlize Theron, Jamie Lee Curtis, Cynthia Nixon, and couple Gabrielle Union and Dwayne Wade.

In an interview with the Belfast Telegraph, the TV presenter couple said that their four children – all of whom are neurodivergent, meaning they fall somewhere on the autism spectrum – have a "smorgasbord of different needs."

The couple revealed they are parents to Olive, 28, Tylan, 21, Arlo, 17, and Nathan, 13.

Carrie Grant told the newspaper that Arlo was the first to discuss gender identity, declaring herself a boy at age 10.
Mom is White, Dad is Black.
Conventional wisdom seems to say that these kids are just finding out who they really are, and the parents are to be commended for supporting that.
The comments on Breitbart do not agree.